Slide 1
Metaverse Professional
Spatial AI technology for Real-Time Assistance to embrace the future of Artificial Intelligence to expand human possibilities like never before.
EON Reality

Appoints Future Ready Academy as an
Official Education Partner & Regional Platform Distributor
EON Reality appoints Future Ready Academy as an Official Education Partner & regional platform distributor to provide metaverse  professional training and certification for EON XR workforce development programs.
Harness the Power of AI & XR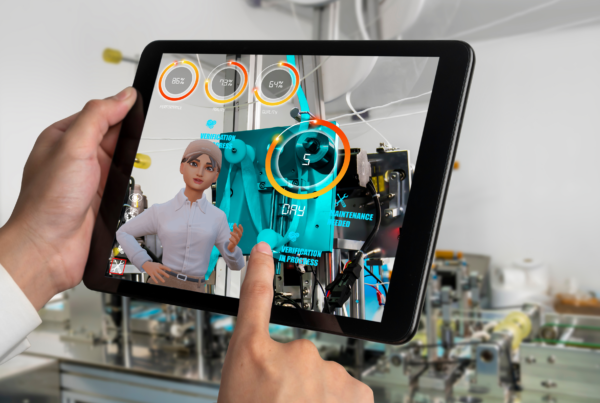 EON Reality is the world leader in Augmented and Virtual Reality academic and industry training solutions. As the culmination of years of work with Fortune 1000 companies, global enterprises, and world-class academic facilities, EON Reality's EON-XR Platform serves as the primary product and content delivery vehicle for the Irvine-based company. 

Learn, Train & Create
on any device with Wifi connectivity
Design, develop and distribute lessons from one modality to another.

Full AR and VR functionality on tablets, smartphones, and desktops.

Interactive lessons take mere minutes to create and publish.

Send to one user, a private group, or publish to a public audience.


Record lessons ahead of time or walk users through it live.
SimplifyAI Content Creation
on any device with Wifi connectivity
87 academic prompt options and 6 unique enterprise groupings,

Select a topic, provide information, and confirm the portals and content created by the AI.

Create fully formed AI-powered XR experiences that are simple and engaging.
Fully immersive lessons
Enjoy Objects and environments in interactive VR
Create lessons on a flat surface and experience them in full VR.

Expand, annotate, record, interact, and more in any modality.

Host lessons and training sessions for desktop and VR experiences.

Bring field trips and on-site visits to you with 360° environments.


Compatible with Oculus, HTC Vive, and other leading headset brands.
The rapidly growing number of robotics, artificial intelligence, and automation EON AI Assistant is an advanced AI program that uses Spatial AI technology to provide users with real-time guidance and support in the physical world. With a learning-capable AI brain paired with a fully interactive XR body, users can receive personalized directions and interact with digital objects. This cutting-edge technology also enables users to create persistently tracked experiences using text, voice, videos, and 3D assets.

CLOUD BASED
View and control your training program conveniently anytime, anywhere via single sign-on web access.

ASSETS IMPORT
Bring your existing content in efficiently and easily with integrated import, decimation, and optimization tools.

DATA POWERED
Connect with LMS, ERP, and other learning systems for better insights into student or worker performance.

INTERACTION RECORDING
Show and record detailed interactions with 3D models to produce engaging experiential learning lessons.

CONTENT MANAGEMENT
Provide the right lessons to the right students with the robust backend content management.

TRAINING & SUPPORT
From training courses to integration with your backend systems, receive help you need to get up & running.