Equip your child with 21st-century skills to be FUTURE READY at our 2022 Digital Summer Camp!
From Robotics to Drone, to 3D Animation and Smart Farms, join us now to explore potentials through hands-on experience and fun learning!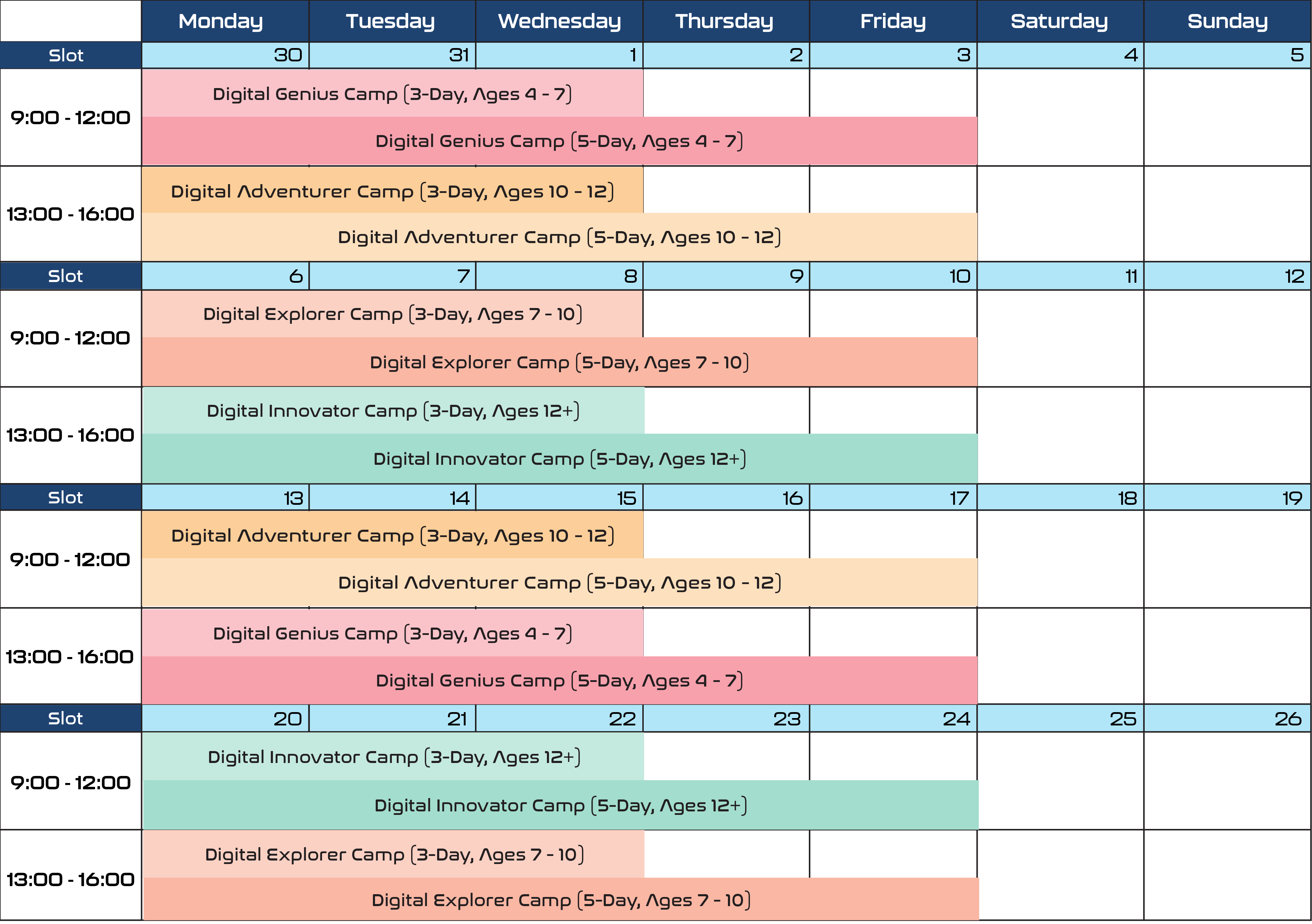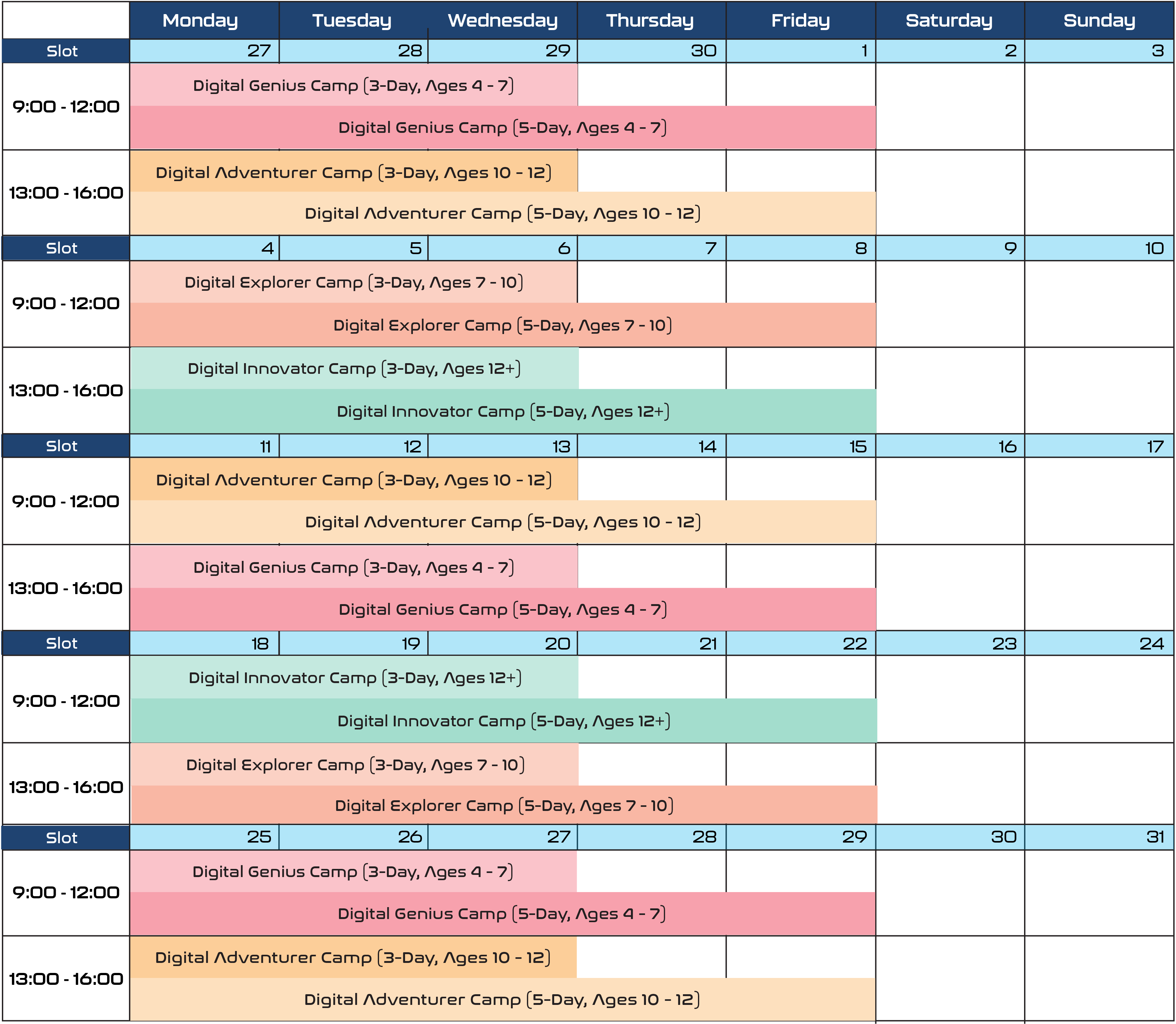 Have Questions?
Don't hesitate to contact us!
Our team will get back to you as soon as possible!