Robotics classes for kids
At Future Ready Academy, our robotics classes for kids is designed to go beyond a STEAM (Science, Technology, Engineering, Arts & Mathematics) program. Suitable for kids aged 4 to 14, the classes put together robotics and programming to help achieve learning objectives such as acquiring important skills and competencies of the 21st century.  Check out 4 levels of our classes, with each suitable for a particular age group.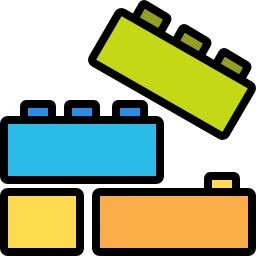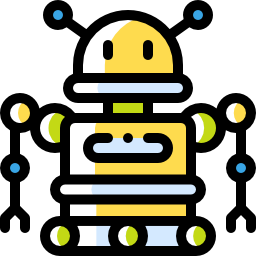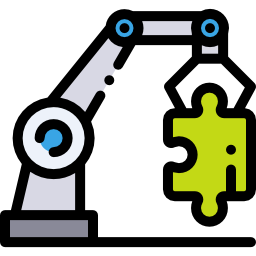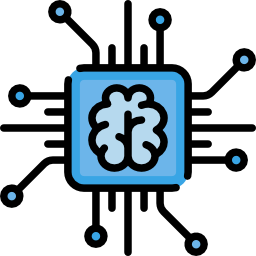 In case you are unsure of which level would be most suitable for your child, we offer an easy assessment to gauge the right fit.
With a limited number of seats, we always advise that you plan each level for your child in advance.
We offer admissions on a first come, first serve basis.
Level 1 (FOR KIDS AGED 4-6 YEARS)
Course Description
Level 1 introduces the fundamentals of building robots by explaining the basic structures of engineering design. It goes on to cover the basics of sensors coding, electro-mechanical circuitry. All of these will help develop a complete appreciation of robots and how to make them groove.

Our robotics for kids classes begin here. This is the perfect age for your kid to start learning the basics of robotics. By anchoring learning of the digital fundamentals with a pedagogy that fosters curiosity and initiative, your children will inevitably develop the love for learning all things digital. Consequently, navigating through technology and the digital world will be as natural as breathing for your children. Think about it!
Robots have and are increasingly replacing humans, not only on repetitive tasks but also many aspects of accounting, legal, marketing, banking operations and trading, research analyst and even surgeons and radiologist jobs. And the pace of change will only accelerate. Therefore, why not give your kids the edge by exposing them early to the digital world and help them develop the 21st century skills to thrive in the volatile and uncertain future.
Terms

TERM 1 – Robots: Nuts and Bolts!
TERM 2 – Create your own robot!
TERM 3 – Creative game design
TERM 4 – Coding your story
Learning Objectives

Understanding basic engineering design by building a simple robot

Understanding basic coding, sensors & circuits that moves a robot

Develop computational thinking by creating games through coding blocks

Understanding visual block programming to create animated stories.

LEARNING OUTCOME

21st Century Skill

Literacy and Numeracy
Creativity and Grit
Critical Thinking and Scientific literacy
ICT literacy and Collaboration

Digital Skills

Empowered Learner
Innovative Designer
Computational Thinker
Knowledge Constructor
Level 2 (FOR KIDS AGED 7-8 YEARS)
Course Description
Level 2 aims to develop the skills on engineering design application. By building on fundamentals learnt in level 1 and applying logical thinking, they will learn how to make robots come alive through programming and story-telling.

By building on the basics they learn in level 1, you will be amazed as to how your kids will progress to kids' programming, and learn to adapt through play and teamwork. Children learn best through play. It builds their curiosity and confidence. See your kids develop growth mindsets through our coding classes for kids as they hone their digital and life-skills in a fun, immersive and engaging environment that prepares them for the Future of Work.
Terms

Term 1 – Lights, Sound, Action!
Term 2 – Dash & Dot Animation
Term 3 – Storytelling with Dash & Dot
Term 4 – Robots come alive!
Learning Objectives

Ignite desire to discover & explore STEM
Understanding how to use visual coding to control robots

Understand how computational concepts apply to robotics & coding

Discover creative ways to apply coding blocks for problem-solving

Explore how light, sound & movement sensors help robots to navigate and interac
Builds mathematical reasoning

LEARNING OUTCOME

21st Century Skill

Collaboration and Communication
Critical Thinking and Problem Solving
Creativity and Adaptability
Curiosity and Initiative

Digital Skills

Creative Communicator
Innovative Designer
Digital Citizen
Knowledge Constructor
Level 3 (FOR KIDS AGED 9 – 10 YEARS)
Course Description
This unit will help students to explore and develop better understanding of how sensors, code, electro-mechanical circuits, and programming all come together to create robotic movements with LEGO Mindstorms. They will also learn more about programming animation and story-telling with Scratch.

 At this level, things get really exciting, really fast!  Designed to challenge kids on critical thinking for creative problem-solving in a team-based learning approach that fosters communication and collaboration skills. The program seeks to develop the leadership potential of your kids in many aspects:  story-telling to foster communication and creativity and animation programming to enhance digital skills.
Terms

Term 1 – Robots at work!
Term 2 – Game design
Term 3 – Robotic sensors
Term 4 – Animation
Learning Objectives

Understanding use of sensors in programming basic robot movements

Application & programming of ultrasonic & color sensors in robots
Nurturing communication, collaboration & teamwork for projects

Story-telling & animation design
Public speaking & presentation skills

LEARNING OUTCOME
21st Century Skill
Persistence and Communication
Adaptability and Numeracy
Communication and Initiative
Leadership and Literacy
Digital Skills
Empowered Learner
Knowledge Constructor
Innovative Designer
Global Collaborator
Level 4 (FOR KIDS AGED 11 – 14 YEARS)
Course Description
This unit will introduce mobile app concept and development and intuitive visual programming environment with the MIT App Inventor, a blocks-based coding program that inspires intellectual & creative empowerment. It changes the way the world codes and the way students learn computing. It also exposes students to build communication apps and program advance robotic movements using gears, levers, claws and grips with LEGO Mindstorms. In short, we take coding for kids to another level in this learning adventure to build, code, play and make robots come alive.
With mobile APP development in a visual block-based coding environment, it challenges kids to come up with their own storybook animation.  In this way, it stretches their imagination and enhances their creative juice.  At the same time, it challenges them to integrate the programming with the sensors, circuits and motors that they have assembled into a robot in a way that can make the robots groove.  And when they succeed in doing this, it boosts their confidence and hones their collaboration and teamwork skills.  The outcome are children well-prepared to face the digital future now and beyond.
Terms

Term 1 – What's APP?
Term 2 – Gearing Up!
Term 3 – Communicate with APPs
Term 4 – Smart Bots in Action!
Learning Objectives

Understanding Mobile apps concept & development
User Interface design

Changing the way the world designs and creates apps

To communicate with sensors
To process sensor data
Using Bluetooth connectivity

Understand importance of gears & advanced sensors in making robots move

Adventure with robots

Build, Code, Play
Learn, Collaborate, Share

Make robots come alive with

LEARNING OUTCOME
21st Century Skill
Advanced Critical Thinking and Problem Solving
Creativity and Curiosity
Initiative and Scientific Literacy
Socio Cultural Skills
Digital Skills
Computational Thinker
Creative Communicator
Innovative Designer
Global Collaborator