Level 3
Age 9 – 10 Years Old
This unit will help students to explore and develop better understanding of how sensors, code, electro-mechanical circuits, and programming all come together to create robotic movements with LEGO Mindstorms. They will also learn more about programming animation and story-telling with Scratch.
Designed to challenge kids on critical thinking for creative problem-solving in a team-based learning approach that fosters communication and collaboration skills. The programme seeks to develop the leadership potential of your kids in many aspects: story-telling to foster communication and creativity and animation programming to enhance digital skills.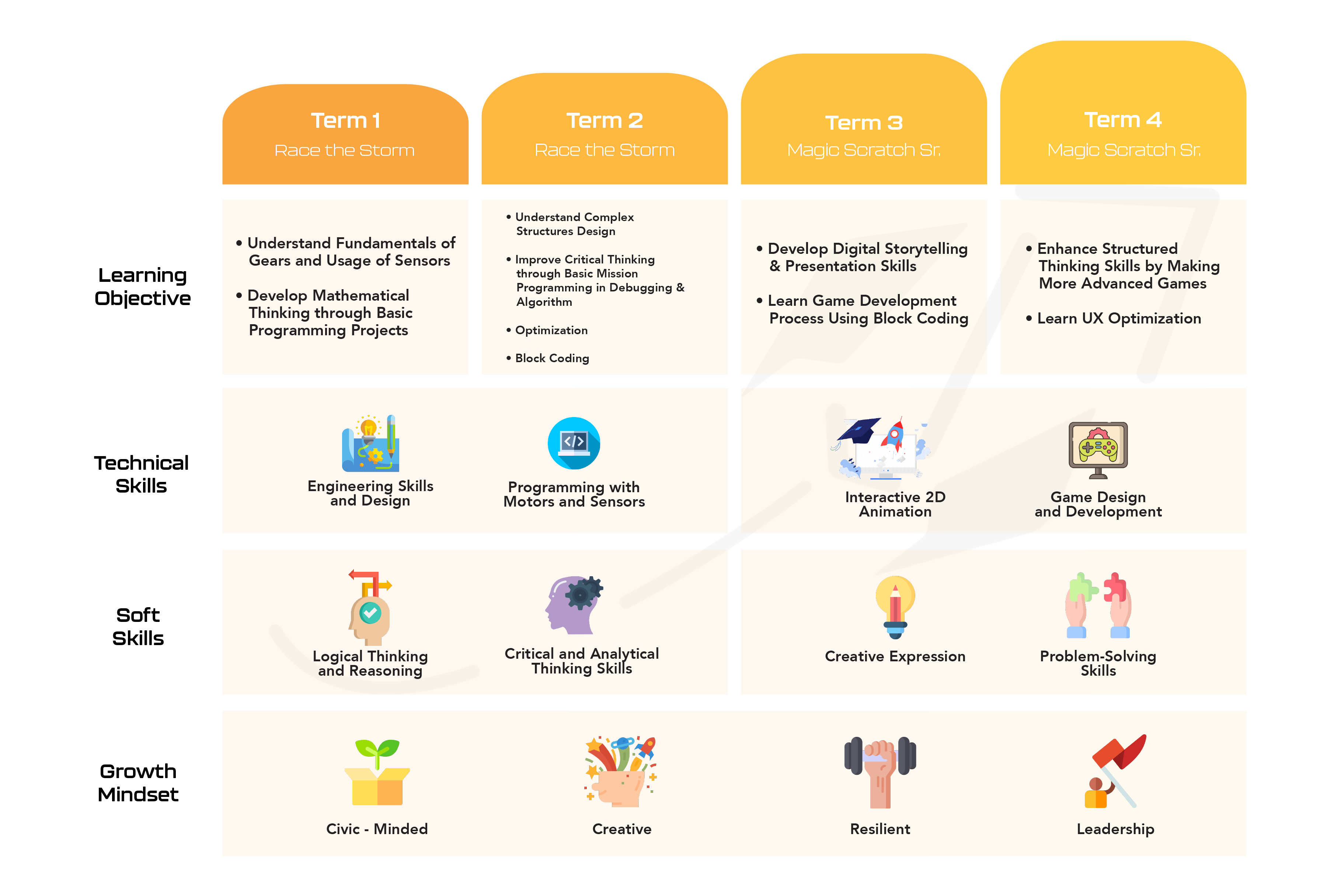 Programme Name
Level 3
Suggested Age
9- 10 Years Old
Commitment
1 Term – 12 Lessons (min)
Weekly hours

1.5 Hours /  Lesson 

6 Hours / Month

Total Hours

18 Hours / Term

72 Hours / Level

Language
English
Location

1 Fusionopolis Way, #03-06 Fusionopolis One, Singapore 138632
Register your child's interest here! You will be advised  on the payment for our progressive programmes via email! Please note that dates and times are subject to availability.
Have Questions?
Don't hesitate to contact us!
Our team will get back to you as soon as possible!