The June Holidays are just around the corner! Equip your child with 21st-century skills at our S.T.E.A.M. June Holiday Camp! From Robotics to Drone Flying, to 3D Animation and Smart Farms, join us now to explore these areas through hands-on experience and fun learning!
Participate in the Future Ready Challenge on 24th June 2022 and showcase what you have learnt during the camp!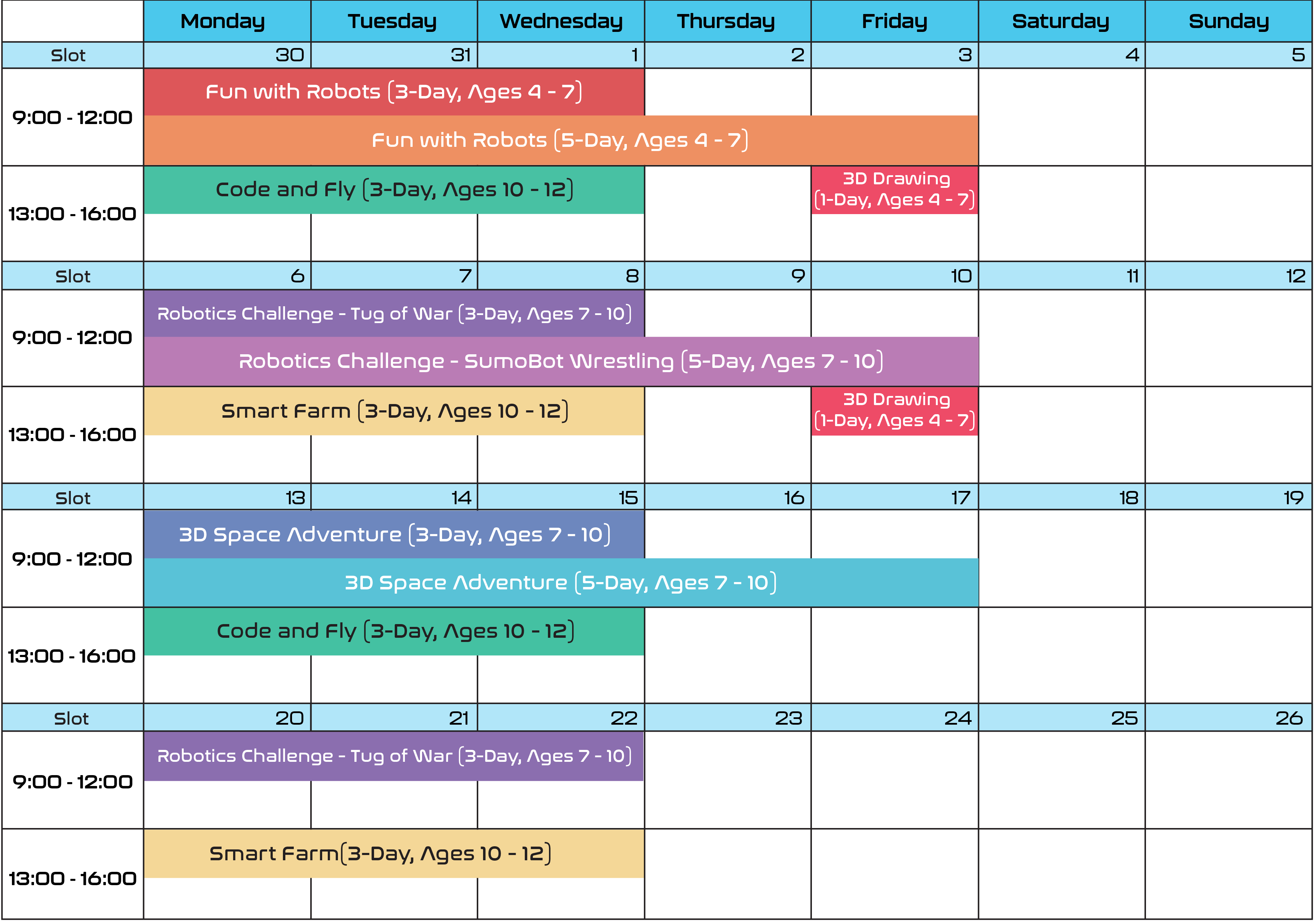 Have Questions?
Don't hesitate to contact us!
Our team will get back to you as soon as possible!