March 2019 Holiday Camp
Fun with Robots
21st Century Skills
Demonstrate initiative and active participation
Age Group: 4 – 6 years old
Camp Dates: March 18 – March 24 2019
Time Slots:  9:30 am to 12:30 pm OR 2:00 pm to 5:00 pm
Choose Between 
1 Session = 3 Hours
Requirements: No devices required
Don't underestimate your 4 to 6 year old! Our experience tells us that not only can they pick up basic principles of robotics but they can also show real signs of future potential. This is the perfect time to figure out where your child's interest lies and a holiday workshop is perfect to circumvent years of experimentation and get quick answers. 
Are you still worried, what if your child doesn't enjoy robotics? Well, they still graduate with transferable skills like demonstrating initiative and active participation. It's a win-win either way. The best part? Signing up is super easy and you do not need to bring any devices. We provide everything. 
Additional Perks – 
Sign up for the Holiday Camp and attend Kids Bazaar & Kids Digital Party on March 23, 2019 Time – 3:30 PM – 7:00 PM (parents to accompany)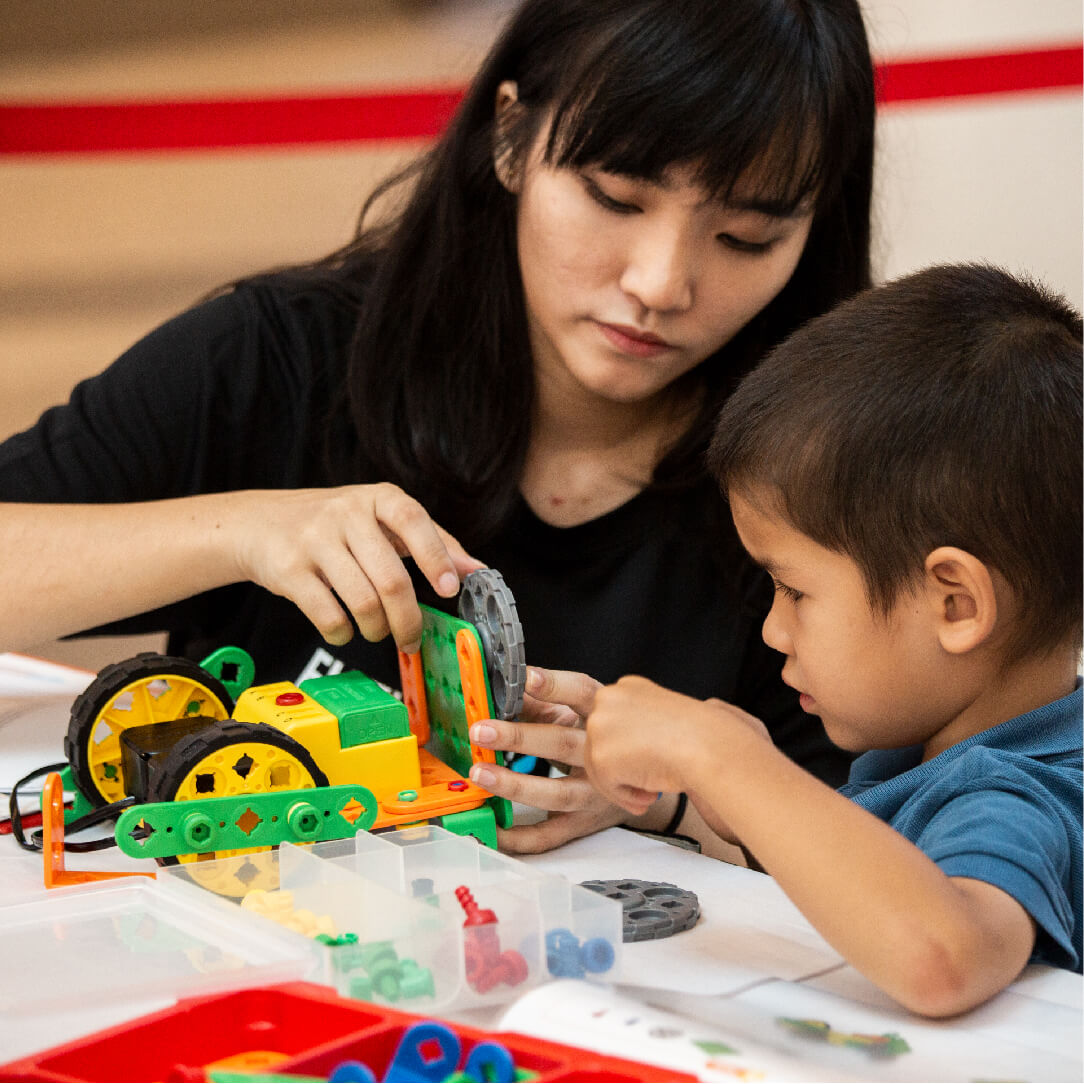 Registration Fee
1 Session = $98

Registrations for the camp are closed now
By clicking "Register", I agree to abide by these Terms And Conditions.
We will contact you upon your receipt of registration to confirm your child(ren)'s seat.
If you are registering for more than 1 child, please register separately.
Future Ready Academy reserves the final right on class and seat availability.