March 2019 Holiday Camp
Coding with Drones
21st Century Skills
Think and work creatively in both digital and non-digital environments
Age Group: 9 – 15 years old
Camp Dates & Time Slots:
March 17 (9:30 am – 12:30 pm)
March 17 (2:00 pm – 5:00 pm)
March 21 (9:30 am – 12:30 pm)
March 21 (2:00 pm – 5:00 pm)
March 22  (9:30 am – 12:30 pm)
March 22  (2:00 am – 5:00 pm)
March 23  (9:30 am – 12:30 pm)

Choose any date and time slot of 3 hours
Requirements: Tablet with Tynker Coding (advise to bring own tablets)
No prior experience required
Additional Perks – Sign up for the Holiday Camp and attend Kids Bazaar & Kids Digital Party on March 23, 2019 Time – 3:30 PM – 7:00 PM (parents to accompany) and get a Guess Kids Goodie Bag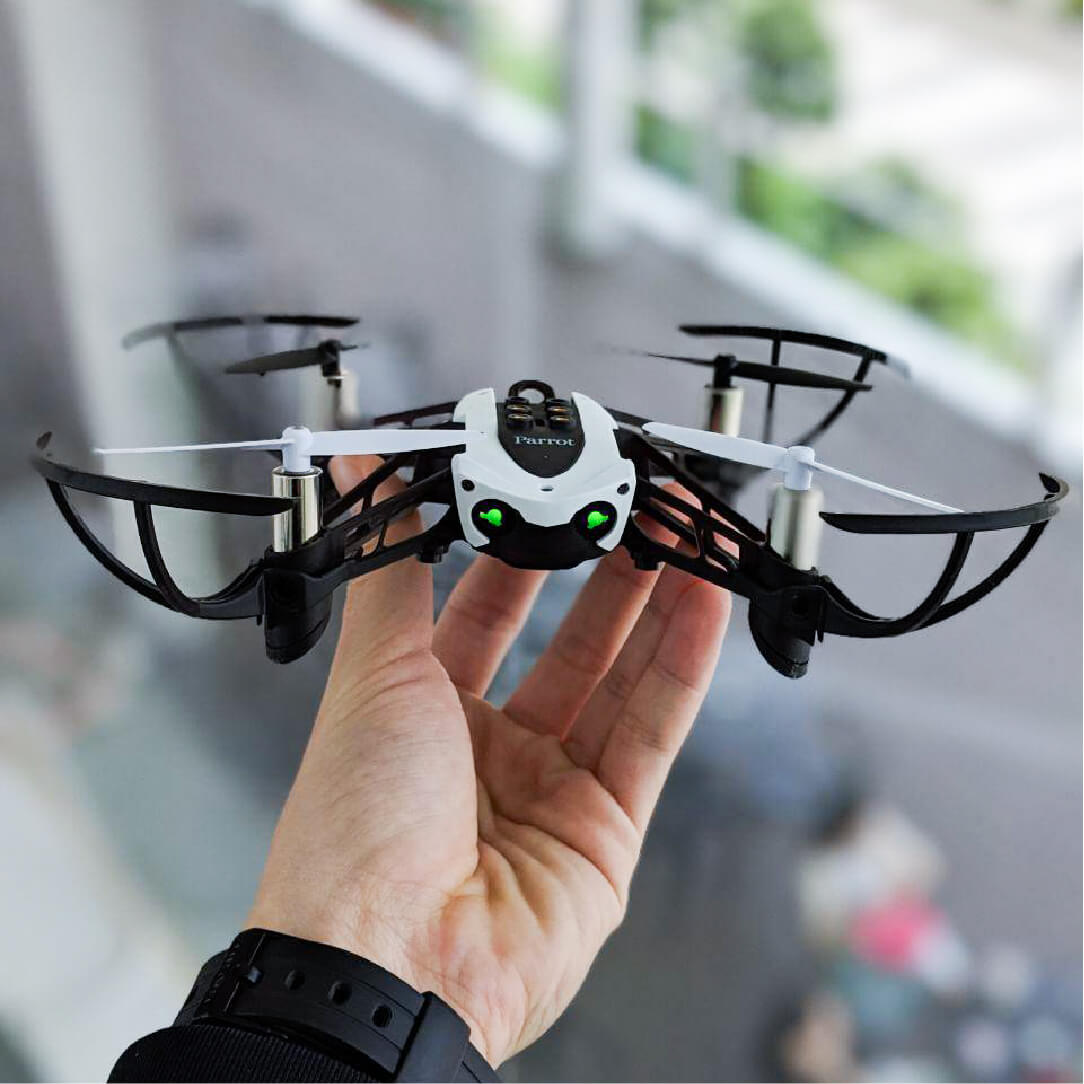 Registration Fee
1 Session (3 Hours) = $98
Is your kid fascinated with drones? Why not empower them by showing them how they can code with drones. This program is more than just simply learning how to code a drone. It is about instilling in the mind of a child that they can achieve wonderful things. The look in the eyes of kids who are successfully able to code and control a drone is priceless!
Perfect for 9 to 15-year-old kids, this workshop enables kids to think and work creatively in both digital and non-digital environments. By the end of the program, you are sure to see a big boost in your child's confidence. 
Our instructors start from the basics, so prior experience in making drones or coding is not required.
Let's fly our way into a brighter future!
Additional Perks –
Sign up for the Holiday Camp and attend Kids Bazaar & Kids Digital Party on March 23, 2019 Time – 3:30 PM – 7:00 PM (parents to accompany)
By clicking "Register", I agree to abide by these Terms And Conditions.
We will contact you upon your receipt of registration to confirm your child(ren)'s seat.
If you are registering for more than 1 child, please register separately.
Future Ready Academy reserves the final right on class and seat availability.