March 2019 Holiday Camp
Build Code Race
21st Century Skills
Address global issues and problem solving
Age Group: 9 – 14 years old
Camp Dates : March 18 – March 20 2019 

Time Slots :  9:30 am – 12:30 pm OR 2:00 pm to 5:00 pm
3 Sessions : 9 hours (3 days)
Requirements:
Windows Laptop with Lego Mindstorms Software (will be provided)
No prior experience required
The perfect holiday program to occupy the active minds of 9 to 14-year-old kids, Build Code Race is challenging, fast-paced and of course a fun way to spend time during the holidays. We take kids beyond just learning and make them learn how to write code and open up possibilities for them to explore. We teach them how to apply their knowledge to solve real-world problems that address global issues.
This makes their love for coding even deeper and puts them on a path to finding where their real passion lies! What an invaluable gift it is to start following your interests so young, right? 
So don't wait! The Windows laptop you need with the Lego Mindstorms software installed will be provided by us. Sign up for this incredible holiday workshop now.
Additional Perks – 
Sign up for the Holiday Camp and attend Kids Bazaar & Kids Digital Party on March 23, 2019 Time – 3:30 PM – 7:00 PM (parents to accompany) and get a Guess Kids Goodie Bag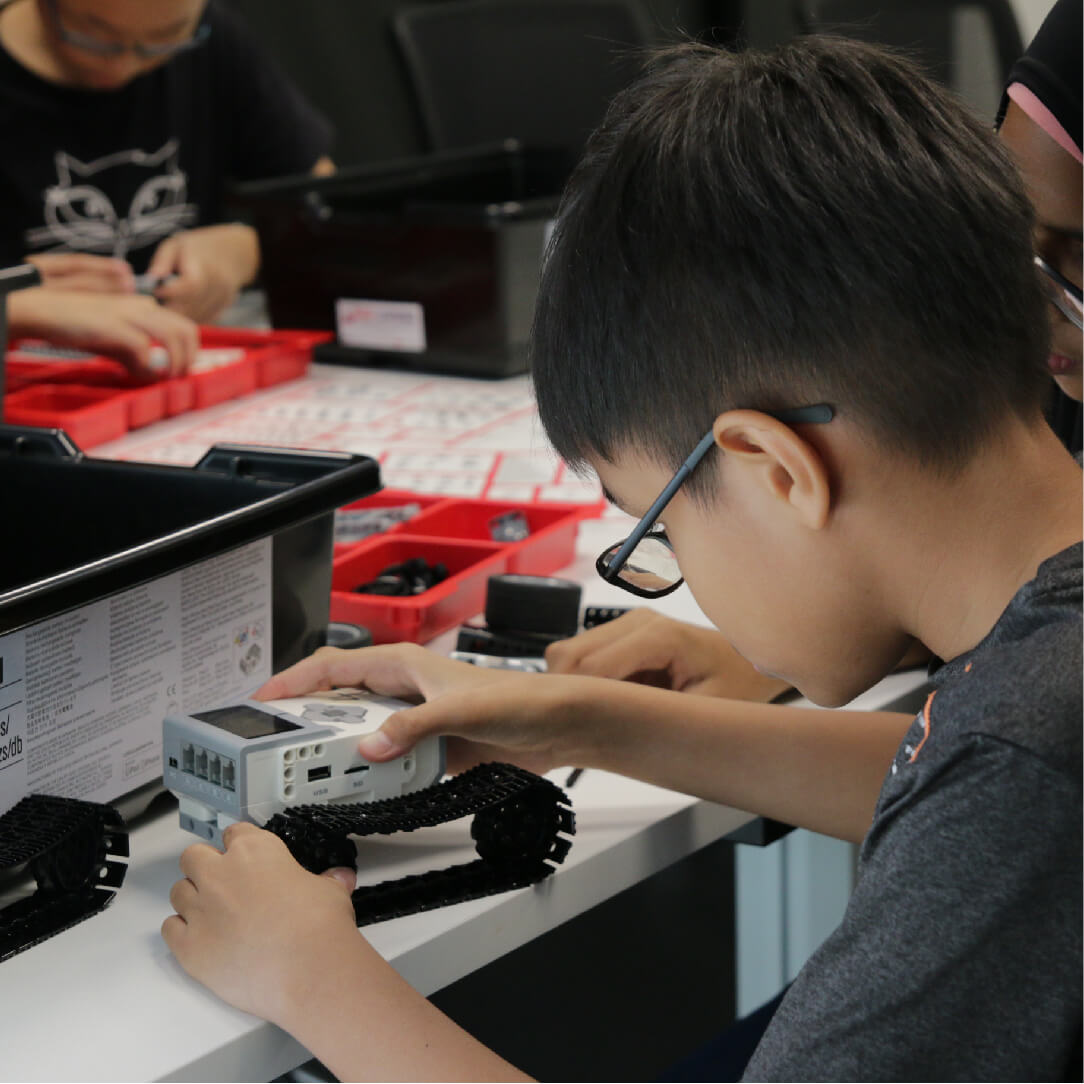 Registration Fee 
3 Sessions (9 Hours) = $288
Let us know about your session preference when we contact you upon receipt of your registration
Registrations for the camp are closed now
By clicking "Register", I agree to abide by these Terms And Conditions.
We will contact you upon your receipt of registration to confirm your child(ren)'s seat.
If you are registering for more than 1 child, please register separately.
Future Ready Academy reserves the final right on class and seat availability.