To deliver first-class learning experience in an immersive & engaging environment to develop 21st century skills (as defined by World Economic Forum)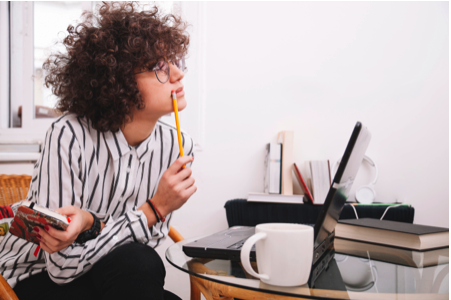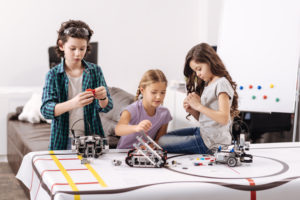 To be the leading academy that prepares children for the Future Of Work
At Future Ready Academy, we help your child to develop the growth mindset and the 21st century competencies required to thrive in a volatile, uncertain, complex and ambiguous world full of technological disruption and hence the growing importance of STEM education.
Our driving force as an institution sets us apart from others in the field of STEM education in Singapore.
We are at an age where disruption is taking place at an unprecedented and exponential rate. Industrial revolution 4.0 is a reality. This means that we must upgrade and adapt at an increasingly faster pace. As the next technological revolution will inevitably change our lives, we want to ensure that our future generation has the right plan of action that will help them sail through the next phase of massive disruption. Developing 21st century competencies like curiosity, critical thinking, creativity, communication, collaboration, initiative, persistence, grit, adaptability, leadership, social and cultural skills using robotics and coding as a platform prepares children for the future of work.
So, what is the future of work and how do we help you prepare for it?
Artificial intelligence, industry-wide disruption and information age aren't just buzzwords. We are witnessing a significant shift as something new and exciting gets launched in the world every few months. This means that jobs of the future will require a lot more than we currently train our young minds for.
If you think that mere technical and digital literacy skills are going to be enough, think again. Enrichment classes that go beyond basic curriculum can set your kids up for future success. 21st century competencies like critical thinking, problem solving, creativity, effective communication and the ability to collaborate with a diverse group of people will take center stage. Most importantly, the development of a growth mindset coupled with resilience, curiosity, initiative, adaptability, grit, leadership and socio-cultural finesse will determine who charges ahead and who gets left behind.
This is where Future Ready Academy come in. Our efforts are focused around making the workforce not just employable, but one that thrives in an environment poised for big technological leaps forward. Because of this, our school holiday activities in Singapore are some of the most sought after for those looking for kid's activities.
We understand that you are inundated with choices and "Why Future Ready Academy?" is a fair question. Allow us to answer that for you.
We are proud of our unique pedagogy that focuses on problem-based, team-based and experiential learning. We help children to experiment, explore and discover while fostering learning through play. Future Ready Academy's curriculum and pedagogy stands out as we facilitate learning not only digital skills but also resilience, growth mindset, collaboration and a lot of other social and leadership skills to not only survive but thrive in the future. Along with digital and technical skills, we help our students develop the right mindset and an entrepreneurial nature along with character, resilience, grit and more! Our courses are more holistic and way more practical than any course you would have come across. We make complex learning an immersive and fun experience. We foster curiosity and encourage your child to learn how to learn and learn how to adapt in different scenarios; thus building the resilience and growth mindset.
We want to see the future generations not only survive, but also thrive in the Industrial Revolution 4.0
Not only are we undergoing disruption, we also live in a world that is increasingly volatile, uncertain, complex and ambiguous. We are witnessing unprecedented changes in not only in the technology sphere, but also trade-wars and geo-political balance of power.
With all this in mind, we have felt the need to impart truly transformational lessons that mold young minds and make them ready to take on the future world by storm.