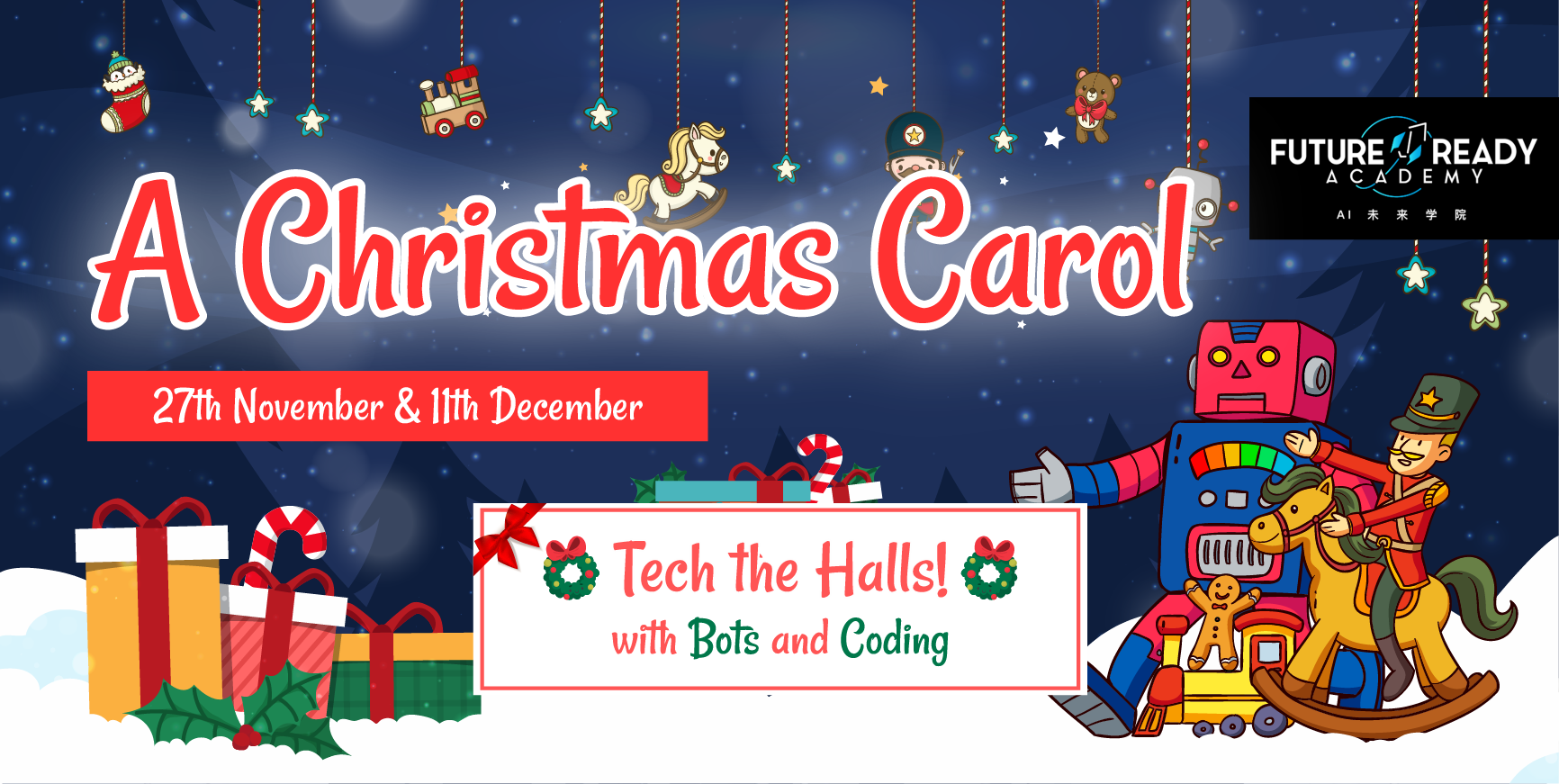 Ho Ho Ho! Join our Christmas adventure with Scrooge as he encounters exciting coding and robotics games while filling your pockets with sweets!
Take photos as you meet the ghost of Christmas past, present & future!
Ticket Price: $10 (1 parent + 1 child)
Timeslots:
27th November (Friday)
06.00pm – 07.00pm (Booking Closed)
11th December (Friday)
05.00pm – 06.00pm (Booking Closed)
06.00pm – 07.00pm (Booking Closed)
Registration Closed
(Seats are limited, social distancing measures apply)
By signing up for this event, you agree to the terms and conditions stated.
Terms & Conditions:
1. Due to the hands-on nature of the event and covid-19 guidelines, seats are limited. 
2. Each sign-up is valid only for one parent and child.
3. Tickets are not transferable and not refundable.
4. For more information, read our full Terms And Conditions.